The exhibitors confirmed for 2019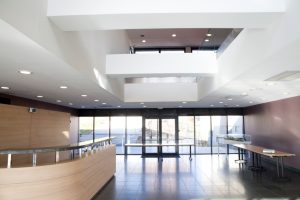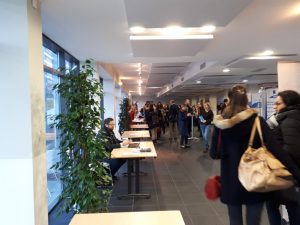 ---
1Bu2 Innovation R&D is an Engineering Office specialized in R&D, conception and projects management of Innovative Medical Devices.

3D PRECISION
www.3dprecision.ch
---
Additive manufacturing of metallic parts. Stainless steels, Co-Cr, Titanium. Certified ISO 13485

3D SYSTEMS
www.3dsystems.com/healthcare
---
3D Systems provides an ecosystem of software, technology, services, and professional consultation to accelerate product innovation and advance products from concept to commercialization.

3D-MEDLAB
www.3d-medlab.com/
---
3D-Medlab is an engineering office specializing in 3D printing dedicated to the medical field

---
Provider in analysis, process validation and accelerated aging

ALTIMET SAS
www.altimet.fr
---
The ALTISURF instruments measure polished, textured, coated, medical technologies surfaces...

AMSONIC SA
www.amsonic.com
---
Precision cleaning through innovation

ARISTOTECH INDUSTRIES
www.aristotech.de
---
Implants contract manufacturer. Forging, machining, finsihing. Pacckaging in clean room. Supplying of fully finished sterile components.

BELMONTE SA
www.belmonte-sa.com
---
Machining company specialized in orthopaedic and spine implant manufacturing

BLASER SWISSLUBE
www.blaser.com
---
Metalworking fluids manufacturer

---
Bodycote offers different types of heat treatment processes dedicated, among others, to the medical field:

---
Borer Chemie AG is a manufacturer and expert partner in the field of rigorous cleaning and disinfection

---
Manufacturing of orthopaedic and spine implants and instruments

---
For more than 25 years Dexade has been characterized by the pursuit of excellence for its customers in the fields of digital simulation, mechanical design and production monitoring.

DFD – DENSE FLUID DEGREASING
www.dfd-co2.com
---
DFD: Green cleaning machines for medical devices, water-free & solvent-free, using Supercritical CO2

---
Medical devices manufacturing

EUROCOATING
www.eurocoating.biz
---
One-Stop shop contract manufacturer for orthopedic, trauma, spine and dental markets

EVONIK
www.medical.vestakeep.com
---
Long term implantable polymers

FMI INSTRUMED
www.fmi-international.com
---
FMI Instrumed, is a contract manufacturer of choice for the global medical instruments and implant industries

---
Manufacturing of cannulated bars in stainless steels & titanium alloys for orthopaedic instruments and implants

FUCHS LUBRIFIANT FRANCE
www.fuchs.com
---
Supplier of lubricants and specialty chemicals for all sectors of activity

GF MACHINING SOLUTIONS
www.gfms.com
---
GF Machining Solutions is the world's leading provider of machine tools, diverse technical solutions and services

GORCE SAS
www.polissage-gorce.com
---
Industrial polishing and laser marking of surgical implants

GPA INNOVA
www.dlyte.es - www.gpainnova.com
---
DLyte: From manual to automatic metal polishing solution for medical field.

ICARE
www.laboratoireicare.com
---
ICARE is a service provider for industrial health actors: Product analysis, Validation of manufacturing processes, Qualification of equipment and Training / Consulting

KKS
www.kks-ultraschall.ch/fr/
---
Ultrasonic cleaning machines

---
Radio-transparent instruments and tubular instruments manufacturing

LAM – GROUPE EUCLIDE
www.euclide.pro
---
Manufacturing and industrialization of implants and complex instruments for different medical industries : spine, knee, hip, shoulder…

LISI MEDICAL
www.lisi-medical.com
---
Subcontractor specializing in the manufacturing of medical devices (implants and instruments) related to bone surgery

MAIRE-DIDIER
www.maire-didier.com
---
High quality level manufacturing of instruments and ancillaries

---
Global offer of Consulting and Training in Quality and Regulatory Affairs

---
Advanced ceramics-based solutions company

NGL GROUP
www.ngl-group.com
---
Expert in chimical product for precision cleaning

ORTHOPOWDERS
www.orthopowders.com
---
Orthopowders designs, manufactures and synthesizes a high quality hydroxyapatite powder for your coatings.

PRECIMETAL
www.precimetal.be
---
Implants in cobalt alloys and stainless steel by the investment casting process (lost wax) – ISO13485

---
Resorbable material worldwide leader

---
The RMS Foundation is an independent service laboratory and research institute. MEET THE EXPERTS conferences – Switzerland.

ROLLWASCH
www.rollwasch.it/en
---
Vibrating and tumbling finishing machines

ROSE PLASTIC FRANCE
www.rose-plastic.fr
---
Design, production and distribution of plastic packaging for the medical market

SELENIUM MEDICAL
www.selenium-medical.com
---
Plastic injection, surface treatment and packaging of post-machining medical devices

SIMON-MEDICAL
www.simon-medical.com
---
Manufacturing of high precision mechanical parts dedicated to the orthopaedic industry.

STEIGER GALVANOTECHNIQUE SA
www.steiger.ch
---
Leader in chemical and electrochemical surface treatments

SUPERMETAL
www.supermetal.fr
---
High technology manufacturing for medical devices

---
Ugitech: your partner for a stainless health. A global leader in long products made from stainless steel and alloys in all high-demand markets.

VAPORMATT
www.vapormatt.com
---
World's leading wet blasting company

VBM Orthopaedic Polymers
www.vbm.fr
---
Iinjection molding of polymers for orthopaedic implants.

WICHARD
www.wichard.com/francais.html
---
Precision netshape forging with tight tolerances for parts from 1g to 1 kg