English version
We organized an exhibition, in Saint Etienne close to Lyon, France on the 27th and 28th of June 2017. This meeting focused on the subcontractors and vendors in orthopedic, trauma, spine, dental implants and instruments, linked to the CETIM (French Official Mechanical Center) congress « Implants Innovations» (15° th edition).
This meeting gave you the opportunity to discuss with many people from this field of activity.
And got information on the present technical innovations, the medical news and the regulatory affairs.
Located in CETIM – Centre Technique des Industries de la Mécanique in Saint-Etienne, 7 rue de la Presse (45 mn by car from Lyon, direct TGV from Paris)
About 20 to 30 industrial exhibitors for about 200 implants experts who should attended the meetings.
In parallel of the exhibition, the CETIM technical and scientific conferences proposed by research laboratories, surgeons, university teachers, engineers, technical and industrial experts. These short presentations showed technological solutions, know-how and innovations in implants manufacturing field. The conferences were organized to permits the flow of visitors among the exhibitors booths. You got one free entrance to the conference room (value 250 €).
An evening party on the 27th was organized to give the opportunity to everybody to continue to exchange altogether:  engineers, speakers, surgeons, technical visitors… You got 2 vouchers for you or to invite who you wish (total value 100 €).
We chose a simple organization which give us the possibility to propose a cheap price of 1 500 €.
The booths were around 5 m² including :

Walls, electric power socket, 1 table and 2 chairs,
Your lunch meals, 2 invites for the party, 1 access to the conference room.
Lunch and coffee breaks were in front and among the booths.
Except the conferences, the entrance for visitors was free of charge. Each of them had to register on this page. Lunch will be free also.
---
les partenaires Orthomanufacture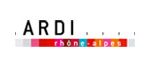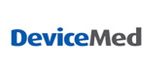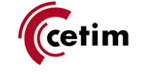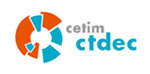 ---